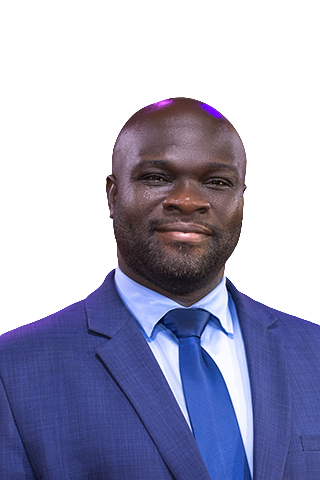 Pastor Dr. Nana Kofi Nimako
Chaplaincy Ministries Director, Southern Ghana Union Conference
Chaplain Nana Kofi Nimako is an ordained minister of the Southern Ghana Union Conference of SDA and currently, serves as Public Campus Ministries, Adventist Chaplaincy Ministries and Counselling Director. I have worked for 13 years and the first of six children. Before my appointment at the Union, I had worked as a district Pastor for the Tarkwa West and Kikam districts respectively, then the Executive Secretary for the South-west Ghana Conference of SDA headquarters in Sekondi. I also served as a Chaplain and part time tutor at the SDA NMTC, Asanta and Chaplain for Uuniversity of Mines and Ttechnology GNAAS fellowship. Chaplain Nimako is a Pastor, a Teacher, a Chaplain, a Counsellor and a Revivalist.
I had my basic school education at University of Mines and Technology basic school in Tarkwa after which I went to Adisadel College for my secondary education in Cape Coast. From there I attended the SDA Teacher Training College, Asanta (Assistant College Prefect) which is defunct now and taught as a teacher for 3 years. Went for my BA in theology at the Valley View University where I served as the president of Student representative Council, proceeded to the University of Cape Coast for my MA Guidance and Counselling then to the Adventist University of Africa, Kenya (Babcock Cohort) for my Master of Chaplaincy in both Hospital and Campus Chaplaincy (in view) with 2 units of Clinical Pastoral Education (CPE) with the College of Pastoral Supervision & Psychotherapy (CPSP) – USA.
Committees:
Member, General Conference of SDA Executive Committee, USA.
Member, Southern Ghana Union Conference of SDA Executive Committee, Accra.