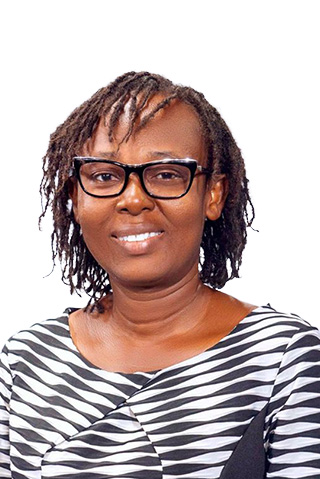 Communications/PARL Research, Southern Ghana Union Conference
Dr. Solace Yawa Asafo is a trained journalist, and an experienced strategic communications and Public Relations practitioner. She has extensive practical experience and knowledge in church communications, media media relations, public policy communications, and organisational communications. Dr. Asafo has served as the Communications, Public Affairs and Religious Liberty Director of the Southern Ghana Union Conference since 2014, having previously served as the national Communications/Public Affairs Director from 2007-2014.
Before joining church work, she was the communication specialist for the Land Use Planning and Management Project (LAP/Town and Country Planning Department) Research Assistant for the Institute for Democratic Governance (IDEG), and Public Relations Manager of the Association of Ghana Industries. Dr Solace D. Yawa Asafo is also a lecturer at the Faculty of Journalism and Media Studies, Ghana Institute of Journalism and a member of the National Council of the Bible Society of Ghana (BSG) and the Chairperson of the Promotions and Resource Mobilisation Committee of BSG. She is an alumnus of the University of Ghana with a PhD in African Studies and an MPhil in Communication Studies, a degree in Political Science and Philosophy and a Diploma in Journalism.
Dr. Asafo is married with a daughter.